Bathroom Remodeling
Bathroom remodeling is one of the most popular home improvement projects in the U.S. A remodeled bathroom will surely provide increased enjoyment of your home, and it is among the home improvements with the highest return on investment. Adding a new bathroom will often recoup at least 90% of your investment when you sell your house, while remodeling an existing bathroom will usually pay back around 80-90%.! Large bathroom remodeling projects often involve isolating from the rest of the bathroom, installing urinals or bidets, and even enlarging the bathroom area by expanding it into an unused room or closet. These new spaces can also be used to install a new shower or steam room!
"We are fully commited to providing every job with professional and clean results"
Wood Floor
Like a fine piece of furniture, wood flooring increases in value and becomes more beautiful with time. In a national survey, 90% of real estate agents said that houses with wood flooring sell faster and for more money. We offer different types of wood flooring. From beautiful engineered hardwood flooring, to laminated wood flooring, you can choose an option best suited for your dream wood floors installation.
Interior Painting
We follow a strict process on any interior painting project which involves quality attention including: planning, color consulting, staging, prep-work, finish-work, clean up, and closing details.
Exterior Painting
Include repairing and painting your home such as wood or vinyl siding, eves and overhangs. Additional services include priming and painting exterior brick and stucco walls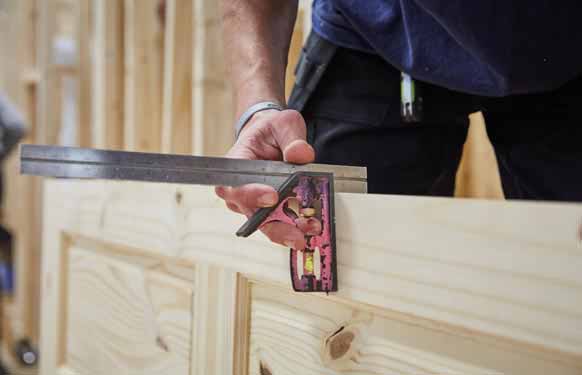 Carpentry
We offer a premier carpentry and joinery service dedicated to providing professional craftsmen of the highest standards. We cover all aspects of carpentry and joinery from roofing to structural joinery to the intricacies of specialist woodworking
Cabinets
Kitchen cabinet refinishing is one of the most affordable ways to give your kitchen a complete new look; with the minimum expense. Refinishing your kitchen cabinets can be a cheap and quick makeover for your kitchen; there are many products that are designed to make kitchen cabinet refinishing the ideal renovation to give your home a fresh look.
"We invite you to visit our showroom to discuss your options and design ideas. We look forward to assisting you with your remodeling needs"
Sergio
Business Owner